Are you looking for the best strategies to increase traffic to your website? There are numerous strategies to increase traffic. As an illustration, you could present your visitor with tempting offers as they leave your website. Even you may encourage visitors to stay longer on your website by just displaying posts that are relevant to them inline. You can also utilize an email opt-in to collect leads or a WordPress traffic-boosting plugin. These are all potential strategies for increasing website traffic. There are numerous WordPress plugins to increase traffic and user engagement on your site. Today, I'll go through the top 7 WordPress plugins for increasing traffic, which can help you attract a good amount of visitors to your website.
Why use a WordPress Plugin to Get more traffic?
For your WordPress website to succeed, you need quality traffic. You can raise brand awareness, get marketers to promote your site, and boost product sales with more significant website visitors. These advantages can all increase your company's revenue. The number of visits to your blog depends on several things; there is no simple, one-time fix. To rank your article in search engine results, you must produce interesting material, promote it frequently across various platforms, and employ pertinent keywords. For a small company or a lone blogger, it's a difficult task.
WordPress plugins to increase traffic are fortunately available to assist you. Numerous plugins are available to aid you with SEO keyword optimization, social media posting, page performance, and contact management. These plugins enable you to increase traffic quickly. We'll go through the WordPress plugins to increase traffic for bloggers.
Best WordPress Plugins for Bloggers to Increase Traffic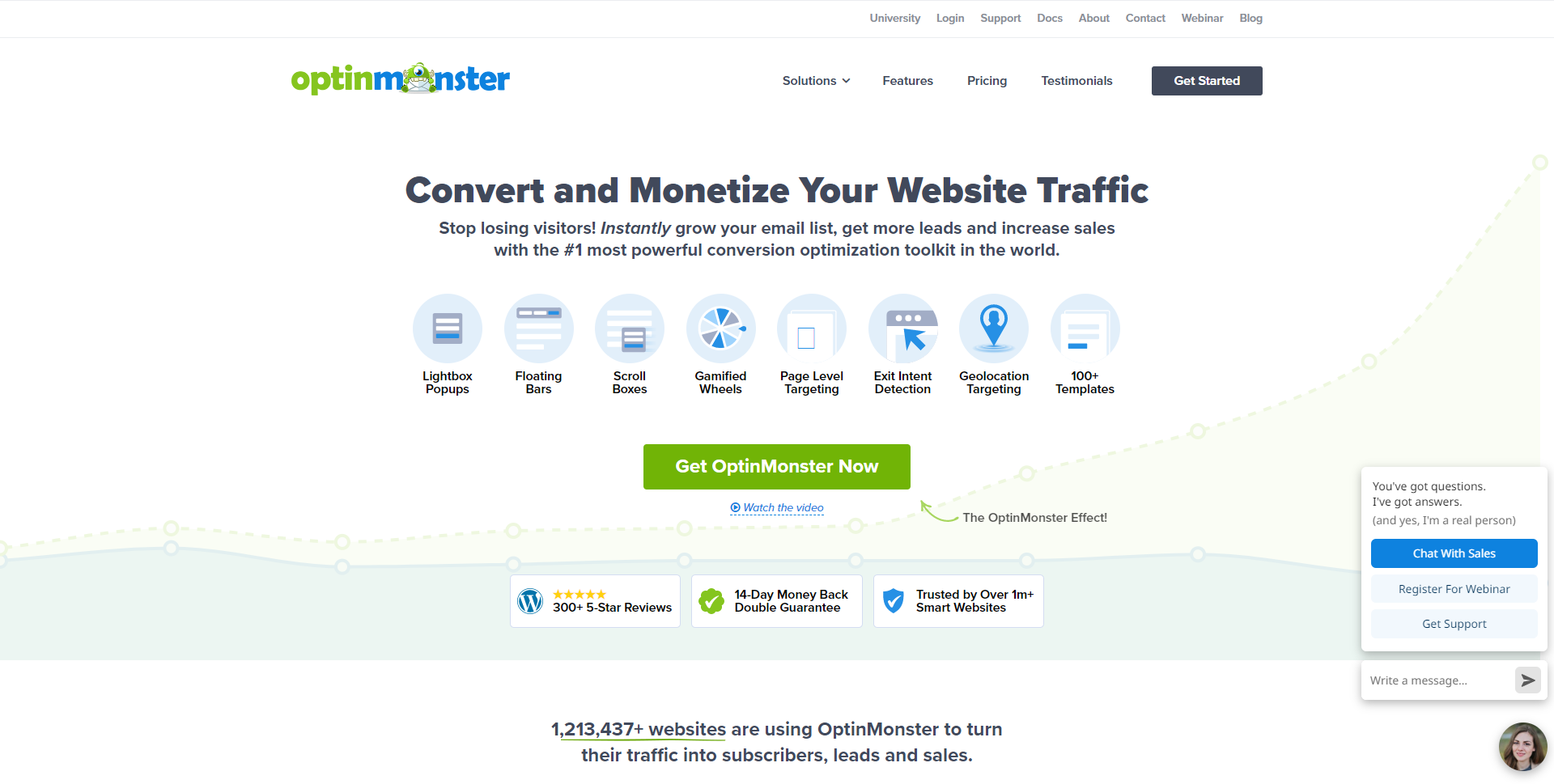 The best inbound marketing and conversion optimization toolkit for WordPress is OptinMonster. Using its drag-and-drop campaign builder, you can make WordPress popups, floating bars, slide-in opt-in forms, spin-to-win coupon wheels, and more. With OptinMonster's clever popup, you can develop aesthetically stunning offers and display them. You can make original popup ads in its ultimate popup builder. Your popup is clever because it lets you present the targeted message to the intended visitors at the appropriate time. When to display the message to retain the visitor on your website is determined by its Exit-Intent technology.
Price: 
Free, Paid versions are available.
For paid version here is the price structure.
Basic: 9$/month
Plus: 17.67$/month
Pro: 22.04$/month
Growth: 32.83$/month
Pros:
With more than 100 accessible templates, you have a wide range of alternatives.
It offers you more than 50 different campaign types.
Cons:
The best features of OptinMonster are only accessible at higher prices.
Its structure is highly perplexing.
Mass Users Password Reset Pro Plugin for WordPress


Reset Multiple User's Password In Just One Click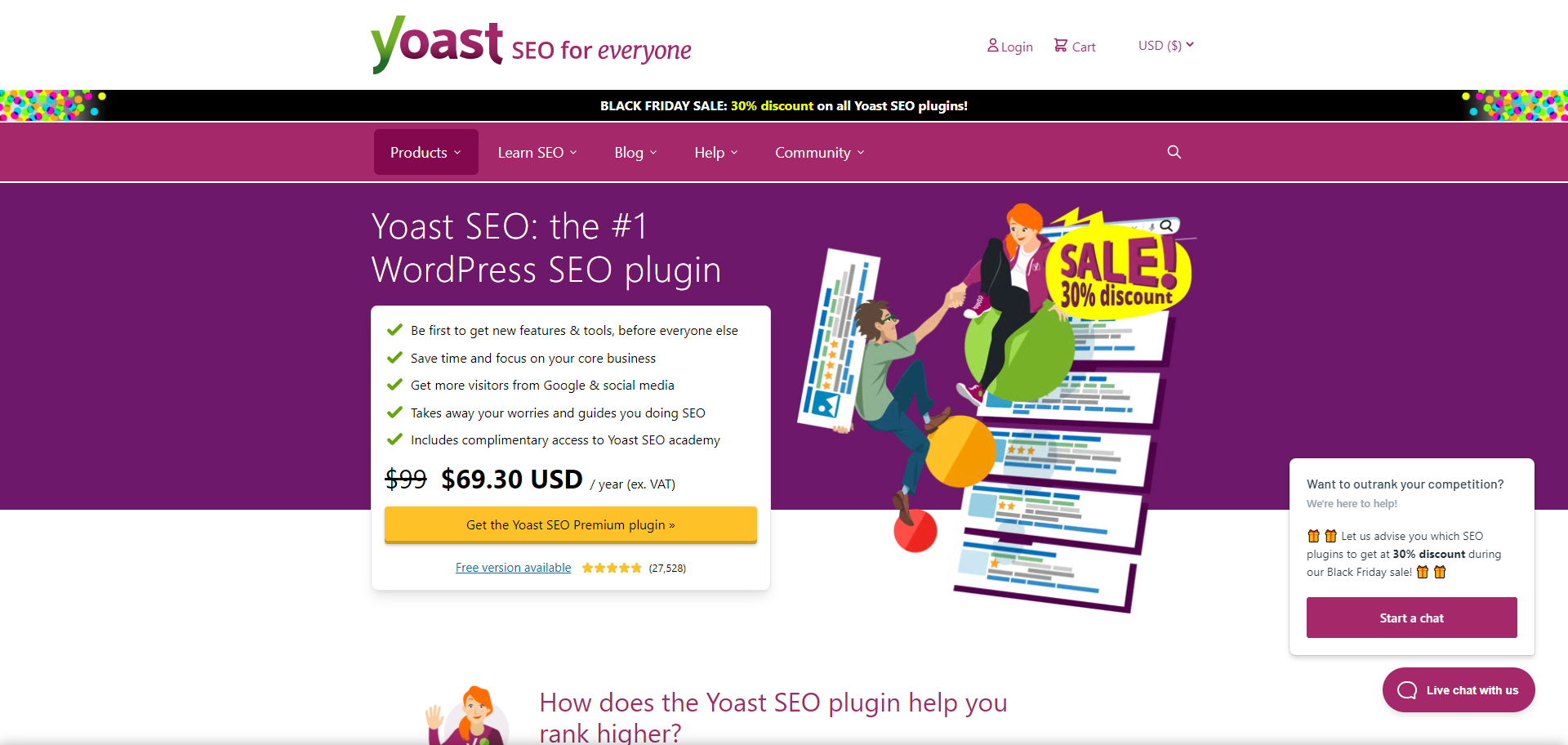 Yoast SEO is the best on-page SEO tool for WordPress many free features are templates for title and meta descriptions, image optimization, XML sitemaps, readability tests, breadcrumbs, and a feature that automatically creates canonical URLs to prevent duplicate content. Yoast takes care of every little detail necessary to make your content more search-engine friendly. However, the Content Analysis Section of Yoast, which displays red, green, and orange lights against the criteria provided below your content section, is likely its most notable feature.
Price: 
Free, Pro version available
Yoast SEO Premium: $69.30 / year
Pros:
Enhance the quality of your content to produce better content that attracts more traffic.
It makes your pages more quickly crawled on the search engine results by creating a search engine-friendly sitemap (SERP).
Cons:
It takes a lot of time.
In the free edition, only one keyword is permitted.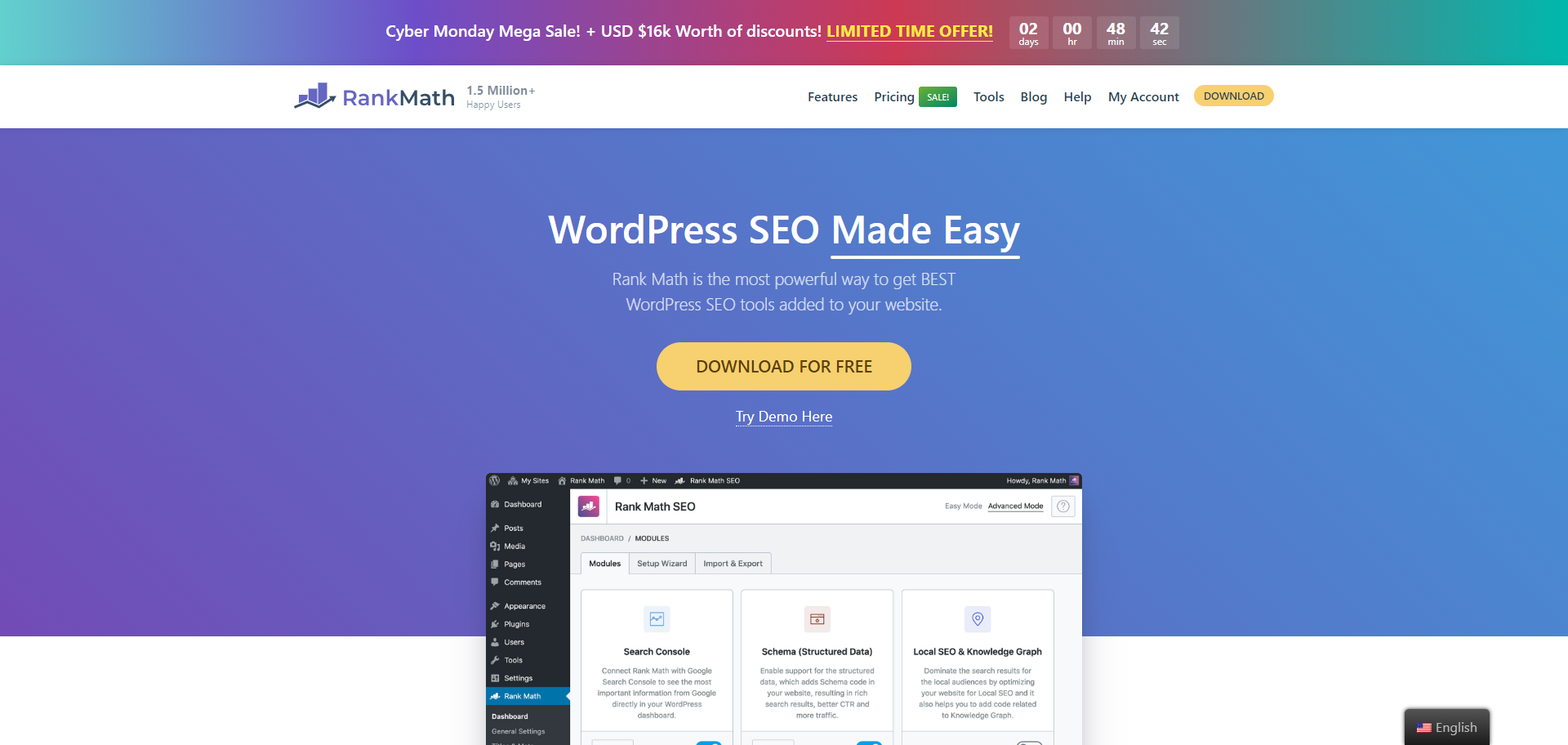 The all-inclusive SEO plugin Rank Math can handle the SEO for your website. It is thought to be the best Yoast replacement and the SEO plugin with the fastest growth. You may create SEO-friendly content using it. It displays ideas about how to improve your content and make it SEO-friendly when you publish it. Using this plugin, you may add and modify titles and meta descriptions, edit URL snippets, optimize your content with focus keywords, and adjust URL snippets.
Price: 
Free, Pro version available.
For paid version here is the price structure:
Agency: $399/per year (ex VAT)
Business: $159/per year (ex VAT)
Pro: $49/per year (ex VAT)
Pros:
Its user interface is straightforward and uncomplicated.
An advanced Schema Generator is included.
Cons:
Because it is so new, there are conflicts with other plugins.
Undoubtedly, the free plugin business model will fail; hence a move to premium subscriptions would be necessary.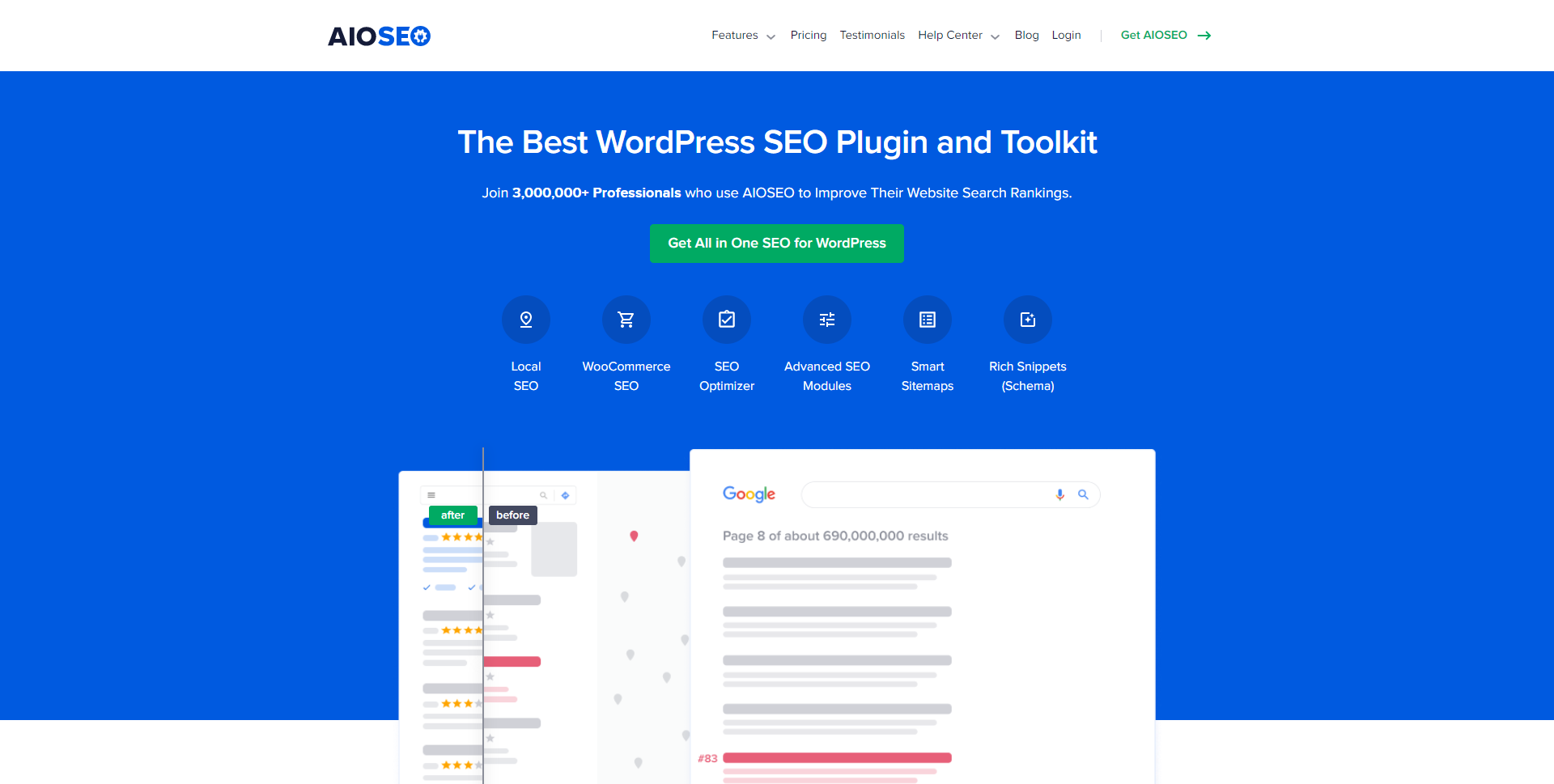 It offers a complete set of tools for website optimization. Without having to pay a specialist, it aids in the search engine optimization of your website. By making your website SEO-friendly, you may raise your keyword rankings and make it simpler for search engines to access the content on your website. As a result, search engines such as Google and Bing will send you more traffic. Additionally, AIO SEO aids with social media platform optimization for websites like Facebook and Twitter. You can add thumbnails for Twitter cards, Facebook cards, and other cards.
Price: 
Free, Premium version available.
For paid version here is the price structure:
Elite: $224.70/ year
Pro: $174.65/ year
Plus: $99.60/ year
Basic: $49.60/ year
Pros:
The preview of the content's appearance on social networks is quite helpful.
Additionally, All in One SEO provides an excellent support system with lots of on-screen. assistance.
Cons:
Significant features are only available with the premium edition.
The installation process is challenging.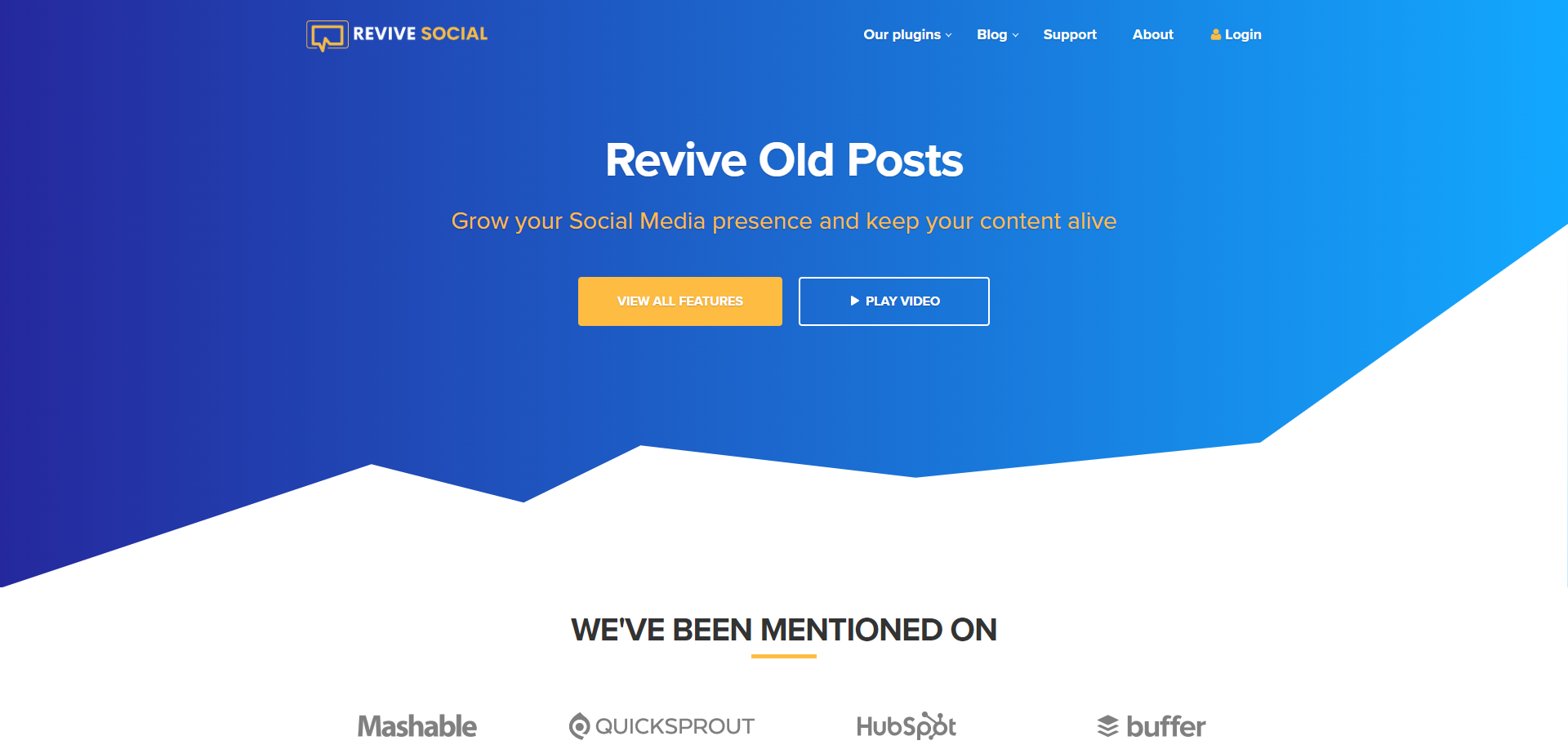 We frequently only share our social media posts once before losing interest. As the name suggests, this plugin recycles those outdated posts and automatically promotes them on social networks to give them new life and increase traffic. If you share your older social media content with a sound plan at the right time, you will receive a respectable amount of attention. By sharing your content on social networking sites to reach a wider audience, this fantastic plugin for increasing traffic ensures that it is available for longer and receives better exposure.
Price: 
Free, Pro version available.
For paid version here is the price structure:
Personal: $88.5/year
Business: $175.82 /year
Marketer: $352.82 /year
Pros:
Both queue management and personalized scheduling are offered.
For post shares, it automatically uses popular hashtags.
Cons:
Even if you purchase the PRO version, it has few features.
Only a handful of social networking platforms are supported.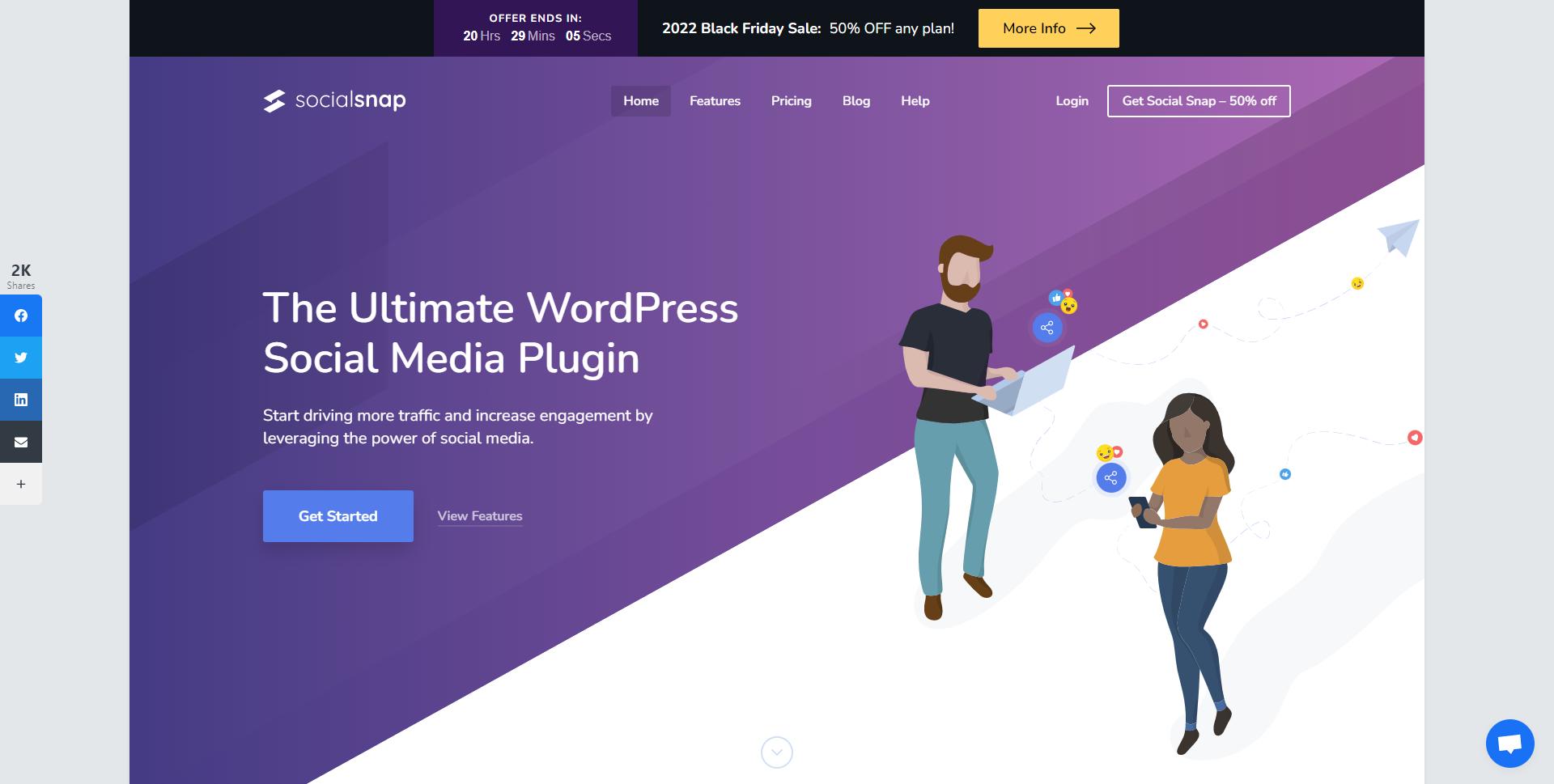 Anyone who reads your content will want to share it on their social media profiles if it is good. You may add a social sharing button everywhere on your website with Social Snap. Additionally, this plugin enables users to select the social media network on which to share their content. You should immediately check out Social Snap if you understand the potential of social media and how it could increase traffic to your website. Content that has previously been shared a reasonable amount is viral. You may capitalize on human nature by showing the number of times your material has been shared.
Price: 
Free, Pro version available.
For paid version here is the price structure:
Agency: $149.50/year
Pro: $49.50 /year
Plus: $19.50 /year
Pros:
It supports personalized tweets.
It is pretty responsive.
Cons:
Supported for only one year, you need to renew it.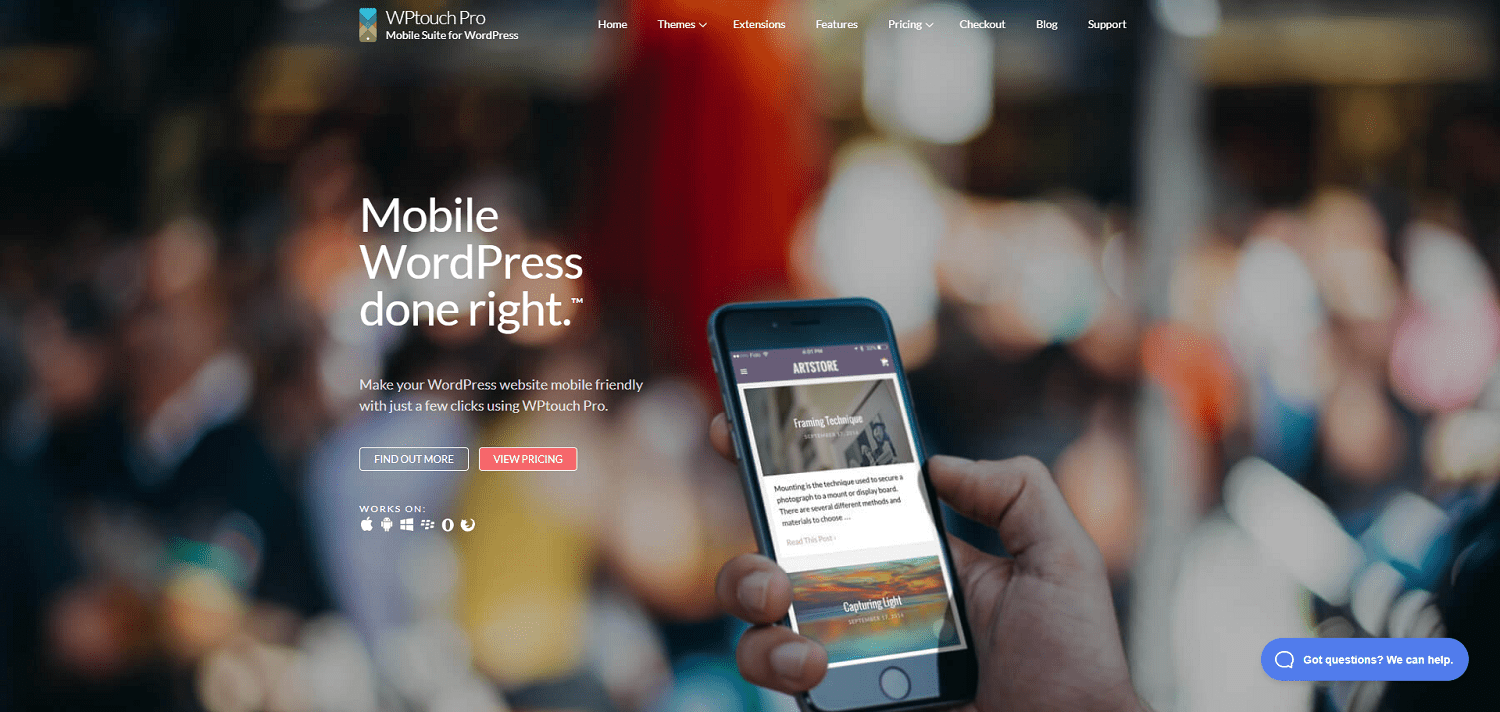 More people are using smartphones to browse the web. All websites, even WordPress ones, must comply with this requirement. Responsive web design, in which web pages move and resize to accommodate screen sizes, is a crucial component of mobile-friendliness. Mobile-friendly plugins like WPtouch can assist you in creating a responsive website that enhances both the user experience and your search ranking. Without rewriting any code, WPtouch automatically applies a specific mobile theme to your website. As a result, smartphone consumers will have a better browsing experience, and with the help of the Google WordPress plugin, you will be able to index the mobile site better, thus ranking you higher.
Price: 
Free, Pro, Business, Developer, and Enterprise editions are available.
For paid version here is the price structure:
Go Pro: $79/year
Business: $189 /year
Developer: $259 /year
Enterprise: $359 /year
Pros:
It supports multiple languages.
Enables you to choose which devices and browsers your website will support.
Cons:
PHP files cannot be handled correctly.
The customer service is poor.
Conclusion
Quality blog traffic can raise consumer awareness of your brand and encourage them to buy your goods, increasing your bottom line. The plugins mentioned above can increase the visibility of your content so that more people can find it online, share it on social media, and read it. You'll get one step closer to growing the audience for your site with the help of this toolkit of plugins.
(Please note that prices mentioned here are taken from the website at the time of writing this blog. For accurate pricing you can check their websites.)